How to Optimise Marketing Strategies with Video
In recent years, the use of video content in marketing strategies has increased considerably. This is simply because video content can achieve what text can't.
Video creates authentic and interactive content that viewers can easily relate to. There are a multitude of ways to utilise video content to accelerate business.
The purpose of this post is to outline a few simple, yet extremely effective, ways your business can reap the rewards of video content, in more ways than one.

Have Video Content on your Homepage:
If you really want people to understand what your company does - or more importantly, what you can do for them - video content on your website is one of the most affective ways of achieving this.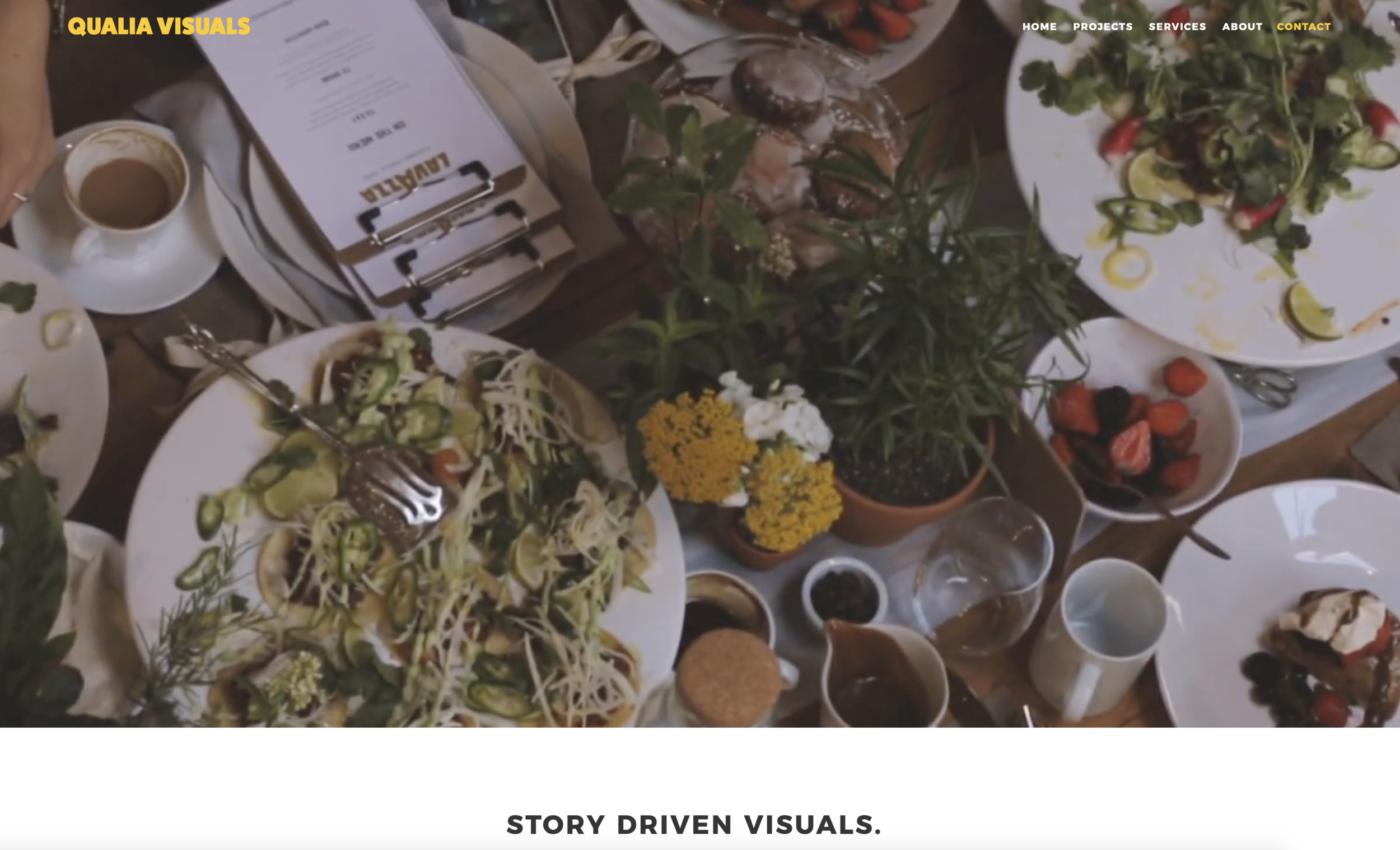 We even practice what we Preach
A screen shot of the introductory video, on our homepage
I'm sure we've all landed on at least one website, scrolled through their content and finally exited the site still unsure about what that company does. - On a scale of 1 to 10, how likely are you to visit this page again?
Landing pages are crucial for first impressions: grabbing the readers attention and tell them, in a nut shell, what you're all about. Leave out the waffle, make sure your audience are aware of who you are and what you do from the moment they arrive on your site and start their search with video content.
We live in a generation where we are spoilt for choice, and as technology continues to evolve, the harder it becomes to maintain someones attention.
Capture your Testimonials:
It goes without saying that glowing testimonials from previous clients, will reassure your respective future clients of your capability, but, why not make them a little more personal and capture these moments on camera. Not only will this make your testimonials a much more reliable source, but it also allows your viewer to get a clearer understanding of what it would be like to work with you. Not to mention, it's also a great way of securing a testimonial from your clients, rather than it 'slipping their mind' once the deal is done.
Keep it compact and concise: Video testimonial will allow you to select and squeeze the best bits of all your most prised testimonials, into one compelling viewing. This also presents the opportunity to post and share your testimonials to your desired social media channels; chances are, once your client catches wind of the upload, they're likely to spread the word too.
Take this example from Mind the Product's training workshop. It serves multiple purposes. The first being, a video that they can share organically, within their large community of Product Managers. Secondly, as a video that can be used in paid advertising to promote the workshop to potential customers outside of their circle. Lastly, something that can be cut up in to smaller pieces of 'micro content', that can be shared across their socials, when they feel necessary… Which leads nicely into the final point below.
The more the merrier:
Be smart about getting more for your money. Work on creating a piece of long form content like a brand video or an explainer, that you can double up on by breaking into snippets of micro content, that you can share across platforms. Giving your audience a continuous gentle reminder of who you are and what you do.
Utilise social media, your preferred platform(s) may vary depending on your businesses target audience, but linkedIn is always a good place to start with B2B and Facebook + Instagram for B2C.
Make sure you're posting video's on a regular basis. The more consistent you are with your video content, the more heads you'll end up turning.